The guest sp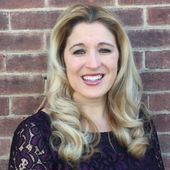 eaker at our September 16
th
meeting was Kellyann Kostyal-Lerner, who is the Executive Director of Hudson Valley "Fearless!"(Formerly SafeHomes). Their organization is dedicated to assisting the survivors and victims of domestic abuse and partner violence. They also are combating teen dating violence and human trafficking in our area.
Although they do provide shelter for victims of abuse and violence, Kostyal-Lerner tells us that part of their program is just a fraction of the many important services they provide. Fearless! has a 24-hour crisis hotline for those with immediate need. They assist those suffering in dealing with the Family Justice Center, help them with meeting basic needs for both victims and their children, assist in custody disputes, visitation, court visits, legal paperwork and advocate for those not able to do it for themselves. Additionally, they act as a liaison to law enforcement and child welfare, advocate with D.S.S. and C.P.S. The shelter they currently run has 17 beds for victims and their family members. Fearless! is building another shelter that will have 20 additional beds.
To summarize, one just needs to read Fearless' mission statement, which is as follows: The mission of Fearless! Hudson Valley, Inc. (formerly known as Safe Homes of Orange County) is to build an informed, just, and accountable society so all people can experience supportive and safe relationships free from abuse, exploitation, and oppression. We do this by education, prevention, advocacy, and providing comprehensive services, including shelter, to victims and survivors of interpersonal violence, human trafficking and sexual violence, and other types of crime victimization.
If you would like to find out more about Fearless! or become a volunteer, you can visit their website at https://fearlesshv.org/who-we-are/